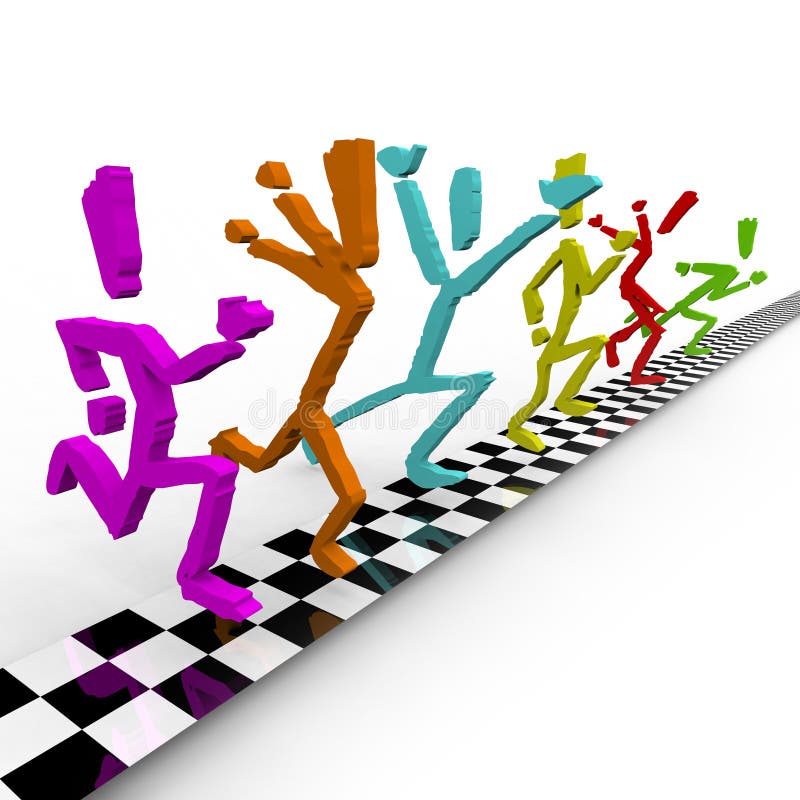 Running through the finish line: To continue working on a task with maximum effort until after it is completed.

Finish Line Quotes:
Being the first to cross the finish line makes you a winner in only one phase of life. It's what you do after you cross the line that really counts. -Ralph Boston
But for each of us, isn't life about determining your own finish line? - Diana Nyad
Embrace that finish line...no matter how many other runners cross it ahead of you, it's all yours. -Nike
'Dead last' is greater than 'did not finish' which beats 'did not start.' - unknown
As long as you are alive, there are no real finish lines... catch your breath, stay fueled, and keep going. - Jeff Lebow
---
The Homestretch Schedule
July 16~20: Sandbox Week: Exploration, Inspiration, Show, Ask, & Tell July 23-27: TD Preparation & Conferences (and some more sandbox time)
July 30~August 10: Teaching Demonstrations
August 1: TTP Homecoming (tentative)
August 8: Post-tests
August 13~16: Finishing strong (with a smile), preparing for the next race
---
Session#3 Sandbox Week: Show, Ask, & Tell

Goal:
Embrace this final (for now) opportunity to share/explore resources, tools, methods, and half-baked ideas.
SAT3 Google Docs:
Elementary
,
Secondary
In case your
sandbox is empty
, here are a few places that might provide some food for thought and ideas to play with.

G+ Communities:
English Language Teaching & Learning, English Language Teaching, ESL Community, Teaching and Learning English, Learn English Online, EdTech,

TTP Kitchen and Resource Sites:
The Teacher Toolkit
,
British Council's Teaching English
,
TBLT Activities Megalist
,
TTP Practicum Megalist
,
JET Program List of Classroom Activities
,
Language Activities for Teenagers
,
Keep Talking : Communicative Activities
,
Pronunciation Games
,
ESLFlow:
Elementary
Pre-Intermediate
Intermediate
---
Teaching Demonstration Session #3
30-40 minute lesson demonstration (mock teaching)
Demonstrate beginning, ending, and most lesson activities.
Does not have to involve major experimentation, but should include things you haven't already done (in the classroom and TTP). Can help you prepare for your first day back at work, an open class, or Day X in your classroom.


Priorities: In addition to "Realistic, Replicable, and Demonstrates TEE", try to address any self-assessment goals for improvement from you Session#2 Teaching Demonstration
(assessment criteria)
Must be somewhat unique within your TTP class